The GeODin "Universal Geotechnical Standard" (UGS) integrates DIN EN ISO 14688 and 14689, DIN ISO 720, BS 5930:1999 as well as GOST 21.302-2013 standards, in one multilingual object type. This is ideal for projects where no specific standard for data collection has been defined.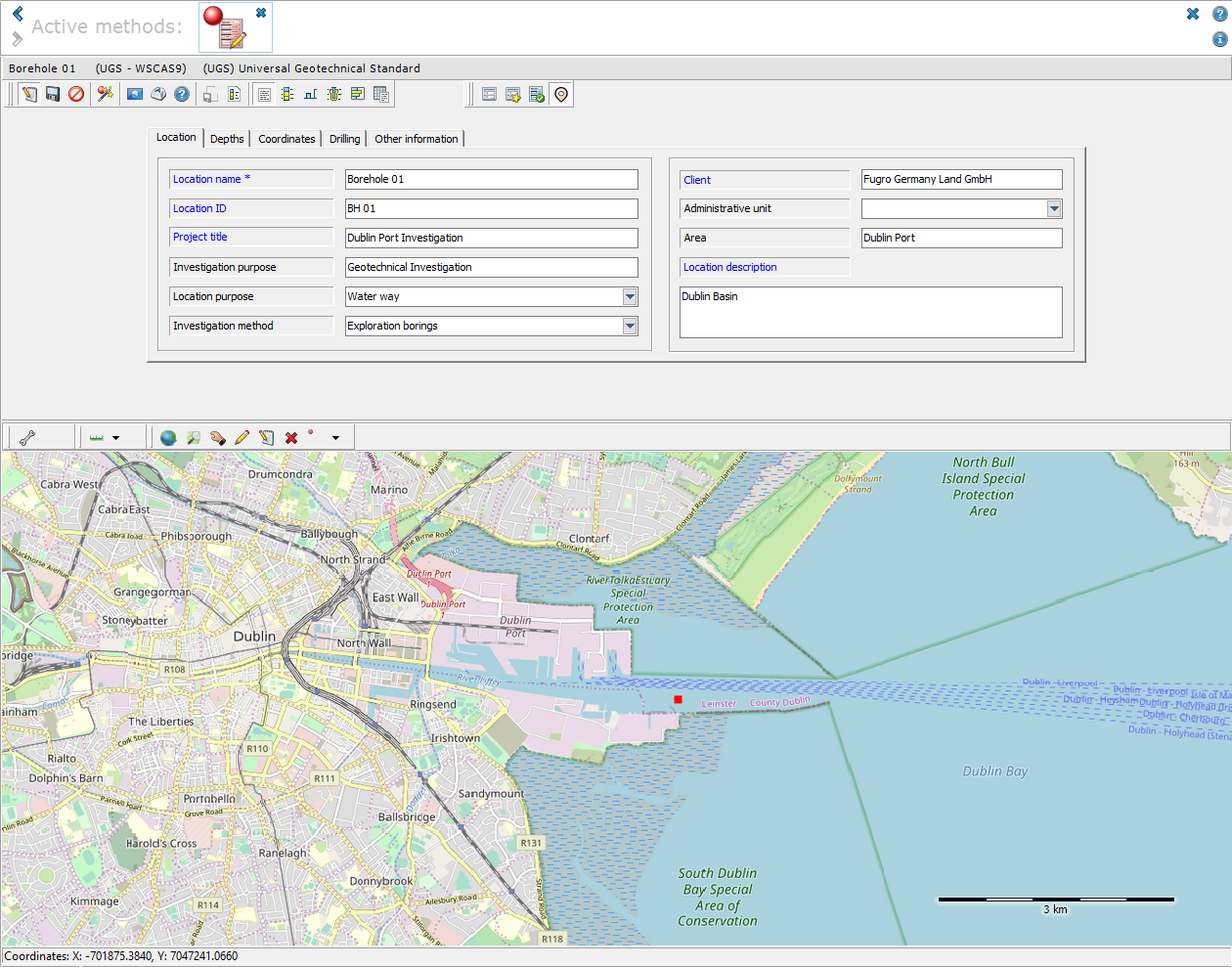 General data mask of the object type "Universal Geotechnical Standard", with map preview
Features
The object type "Universal Geotechnical Standard" enables recording information on soil and rock to international standards in the three languages: English, German and Russian.
The following additional standards can be selected for geological layer descriptions:
ASTM D2487 / Clark and Walker
BS 5930 / Clark and Walker
EN ISO 14688 / 14689
GOST 25100 - 95 EN

Selection of the different standards for layer data
Information on stratigraphy and discontinuities can be entered via additional masks in the layer data editor. Stratigraphic information encompasses eon, era, period and epoch; discontinuities can be categorised and specified in detail.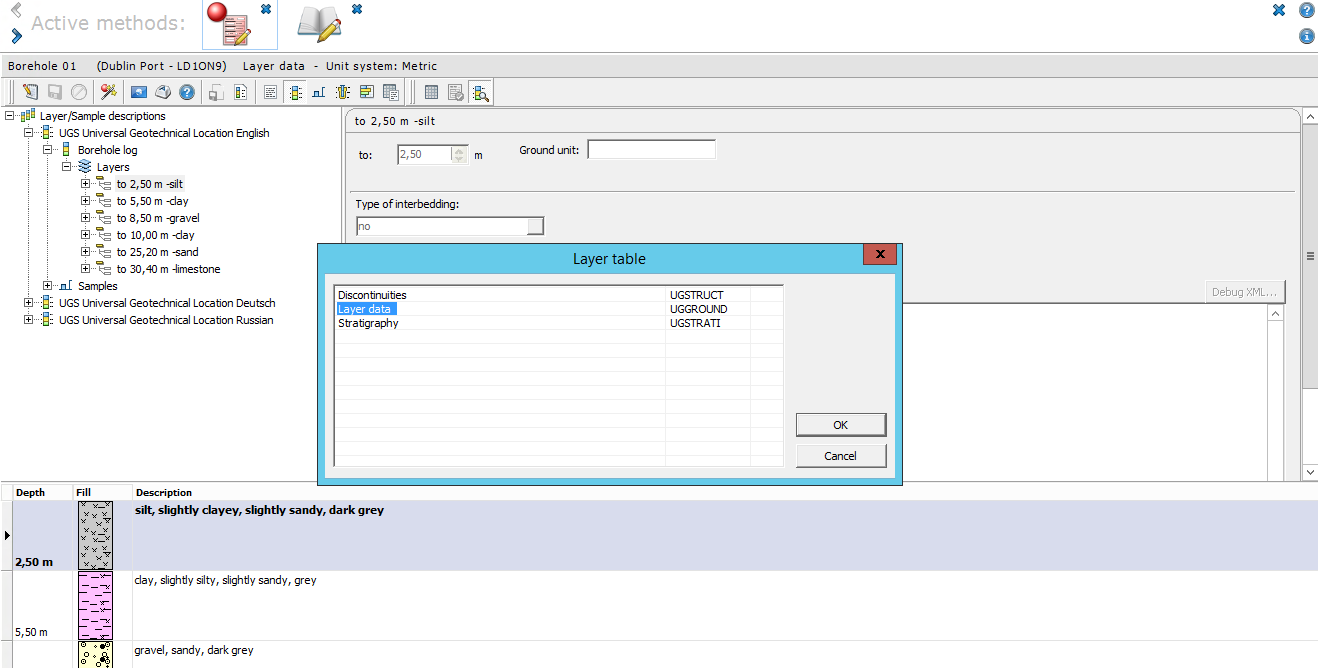 Layer data in three languages with selection window for additional stratigraphy and discontinuities masks
Detailed filter and groundwater information as well as aquifer data can be recorded in the well design editor.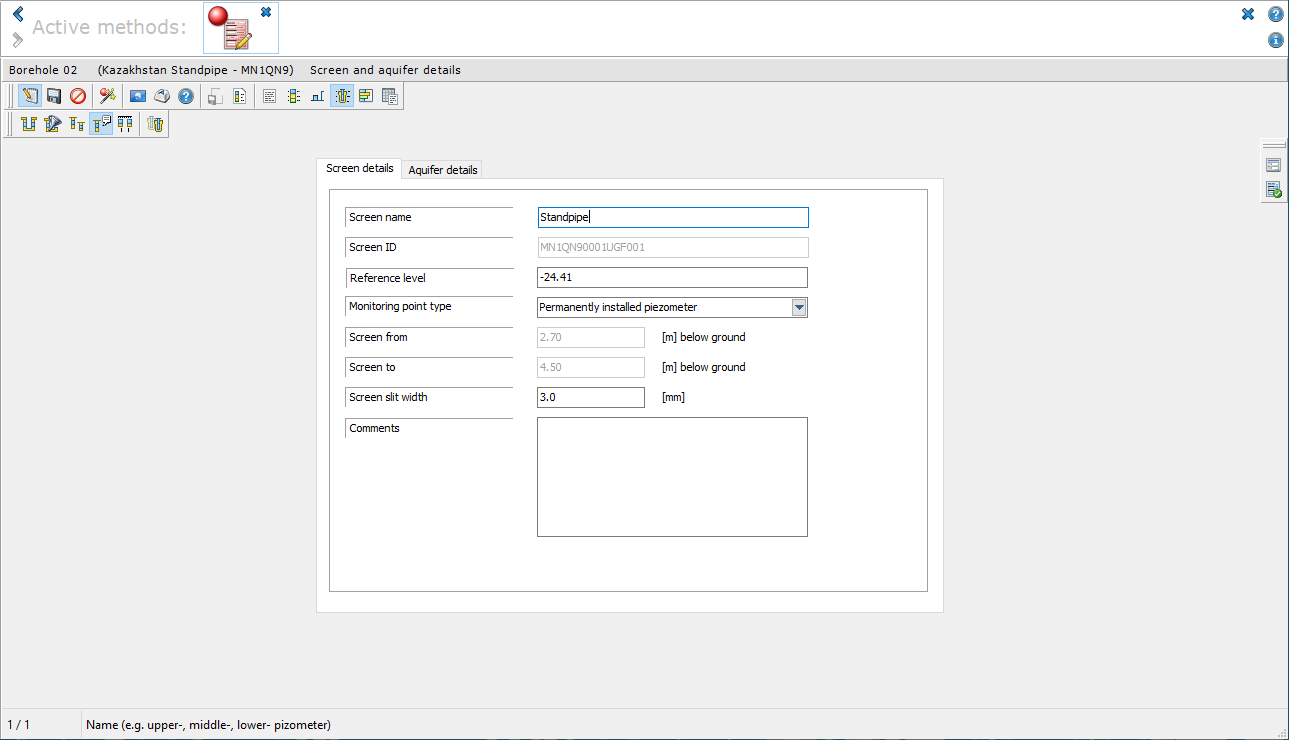 Filter and groundwater information in the screen and aquifer details mask
Predesigned layouts for the presentation of general data, geological layers, samples, data sequences and groundwater information are provided in English and German.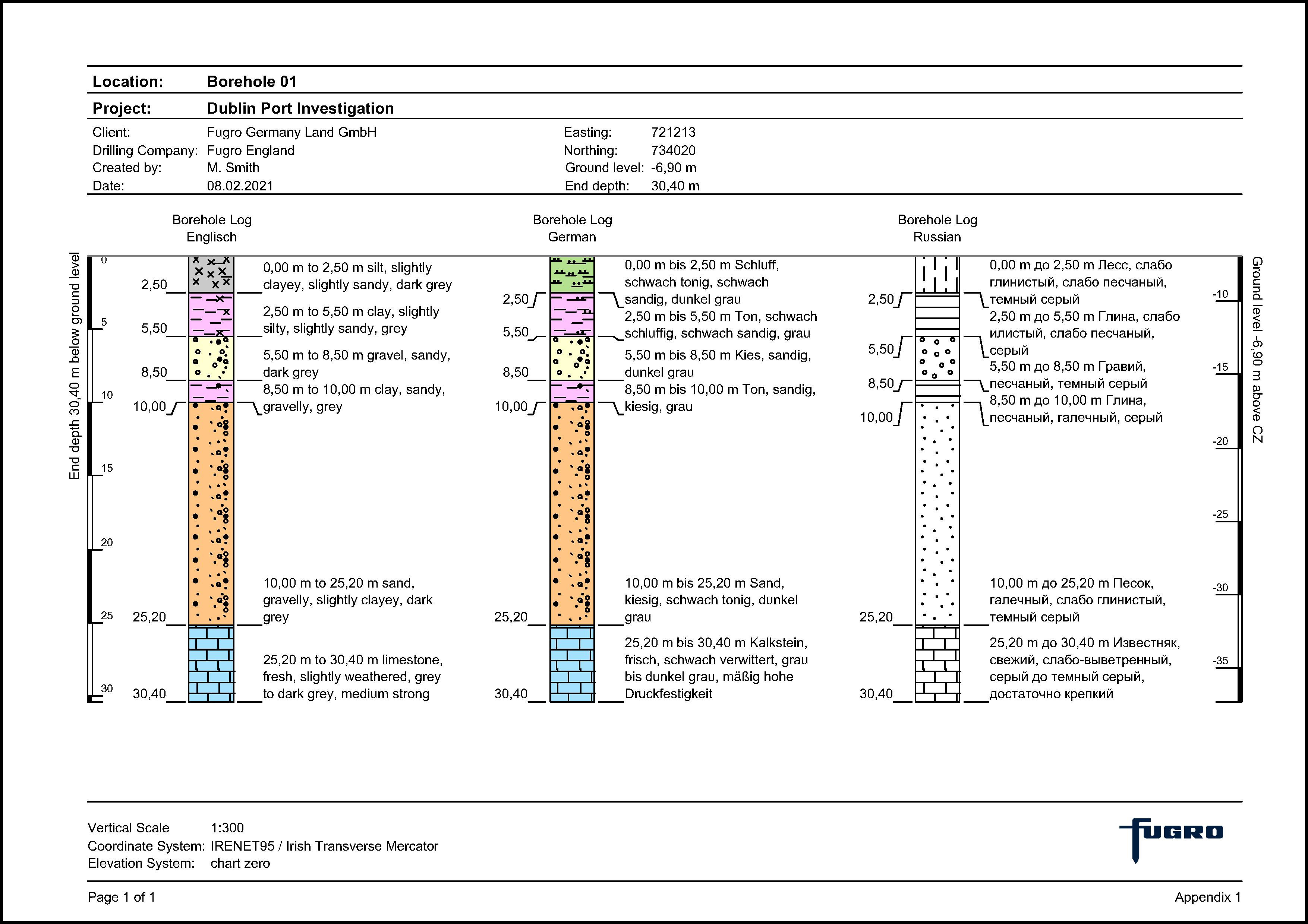 GeODin layout for the presentation of layer data in three languages with fill patterns based on BS 5930:1999, DIN EN ISO 14688/14689 and GOST 21.302-2013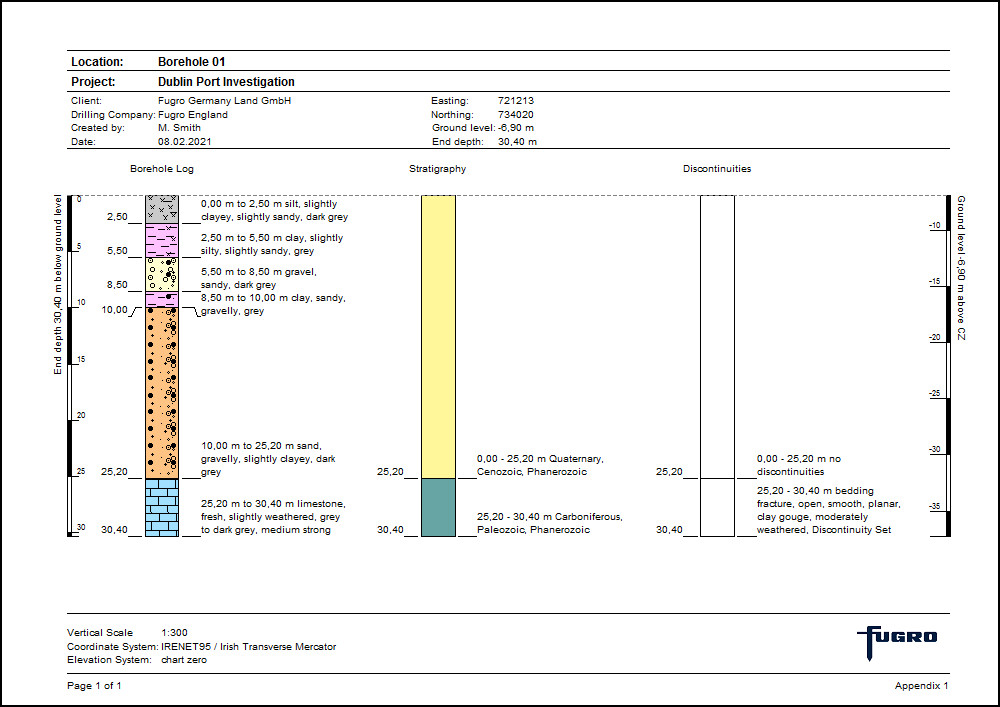 GeODin layout for the display of layer data, stratigraphy and discontinuities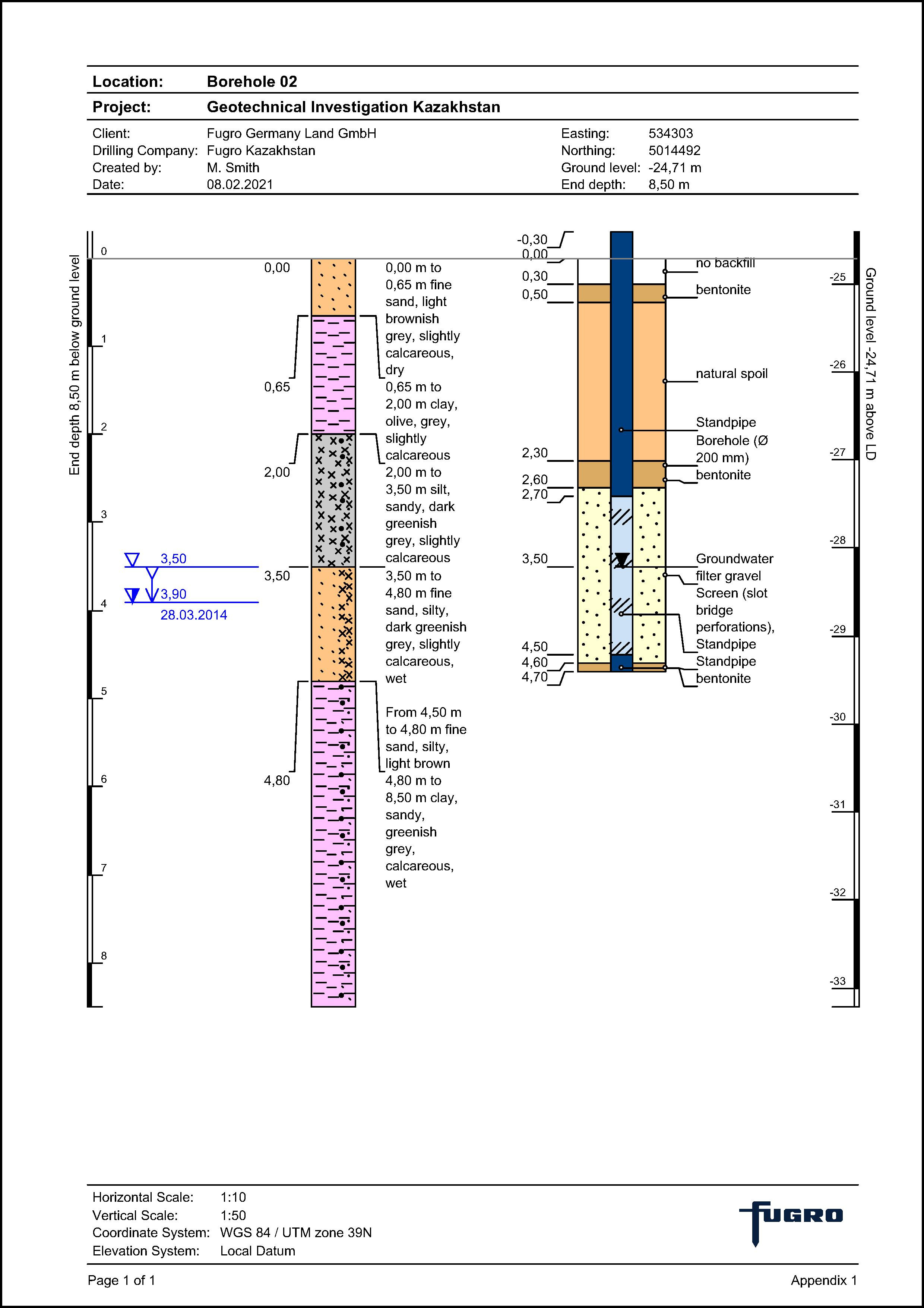 GeODin layout for presentation of borehole log, well design and groundwater
Checklist
General data
Layer data (with additional masks for recording stratigraphy and discontinuities)
Sample data
Well design data (with additional masks for entering data on well screen and aquifer information)
Data sequences (CPT, SPT. etc.)
Groundwater/wells
Integration of international geological standards
Multilingual (English, German, Russian)
customisable dictionaries and data entry masks
compatible with Version 9
Usage
Typical real world uses for the UGS object type are in the recording of geotechnical borehole data according to international standards and languages, as well as the presentation and documentation of well design and groundwater information. With the help of customisable data types, the results of field and laboratory investigations can be recorded for determining the suitability of soils for civil engineering projects.
Related articles: